We can't wait for women to have equal power in business, government, and every place decisions and investments are being made. It's too far off. So let's maximize the power we have today to create a new center of influence and accelerate the flow of capital (and power) in our society towards women.
It's time to activate the Fempire
We're on a mission to activate and grow women's power at every level of society. #EmbraceAmbition
We want women in at least 50% of leadership positions across every industry, government, and everywhere decisions are made.
#Fempire
We can make a big impact right now by strategically using the power we already have. #FlexOurPower
In the spirit of flexing our power within our market and sphere of influence, we are building the Fempire Ecosystem. We want to help women drive more revenue for their businesses, get more credit for their revenue impact, and get the top ecosystem and sales leadership roles. We also want to ensure women CEOs are at the top of the fast-growing partner sales tech industry. #BetterThanTheGolfCourse

I have a raging fire in my belly that dragons would envy. I use this fire to march ahead and keep my mind open to every opportunity."
RITU BHARGAVA
President & CPO CX/CRM

Fempire EVENTS
In 2022 we decided to create our own space to do business and drive change. Think of it like the golf course – but better. We started bringing together powerful women from channel, partnerships, and sales roles for in-person Fempire dinners. Fempire dinners are always hosted at women-owned restaurants. Each dinner is an opportunity for women to build new relationships, get reenergized, and strategize ways to drive more revenue or impact together. Authors join us to share their stories of influence and impact within their companies, their partner ecosystems, and their communities.
NEW YORK FEMPIRE DINNER
Our final Fempire of 2023 brought together an incredible group of women for an inspiring and electric evening of business and fun during the Women of the Channel East Conference in New York City. A huge thank you to our sponsors, Impartner, LastPass, and Spur Reply, for co-hosting this fantastic event with us!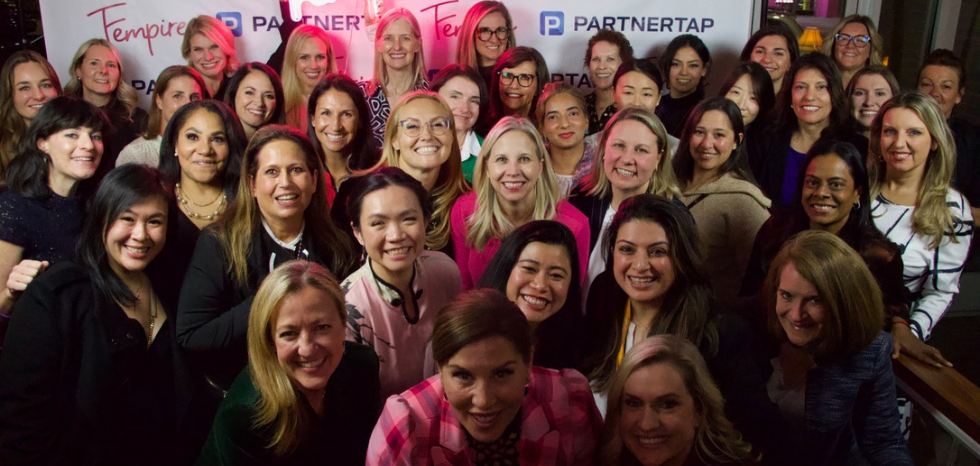 LAS VEGAS FEMPIRE DINNER
Women in the channel came together during AWS re:Invent for an evening of drinks and great conversation in Las Vegas. We are so grateful to our sponsor, Trend Micro, for hosting with us!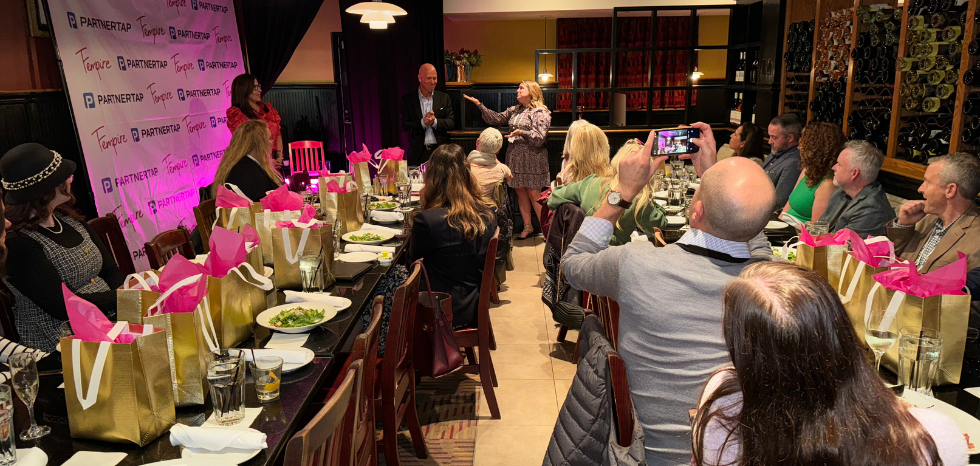 DALLAS FEMPIRE DINNER
Women and men in the channel kicked off the Ultimate Partner LIVE conference with a fun evening of conversation and business at the Fempire and Friends dinner in Dallas.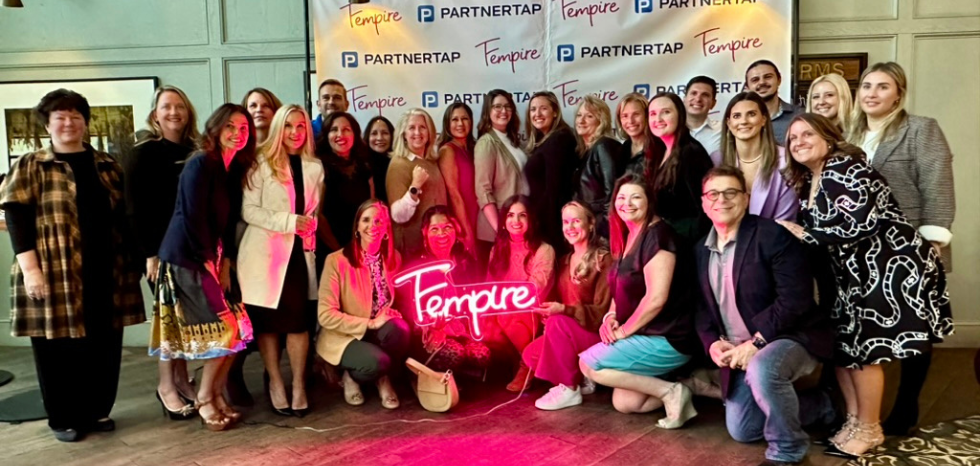 CHARLOTTE FEMPIRE DINNER
Women partnership leaders came together for dinner during the week of Microsoft's Community Summit North America conference in Charlotte for an inspiring evening of connection and fun.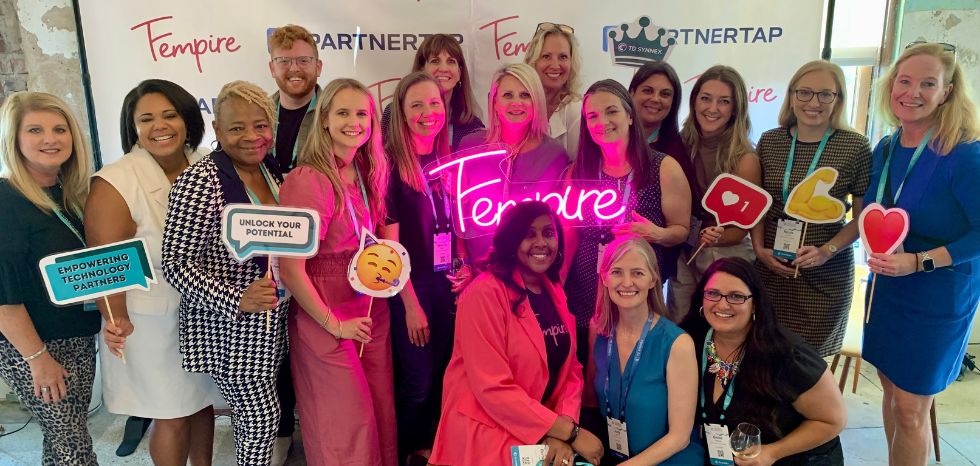 GREENVILLE FEMPIRE HAPPY HOUR
Women and men of the channel united for our inaugural Fempire happy hour during the 2023 TD Synnex Inspire conference—an energizing evening of business and fun!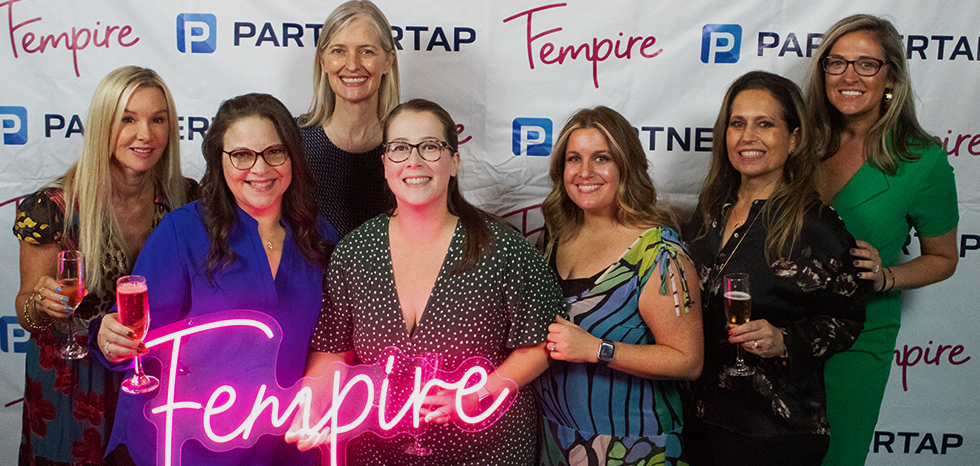 LAS VEGAS FEMPIRE DINNER
Women channel executives united for an evening of networking and fun during VMWare Explore 2023 in Las Vegas.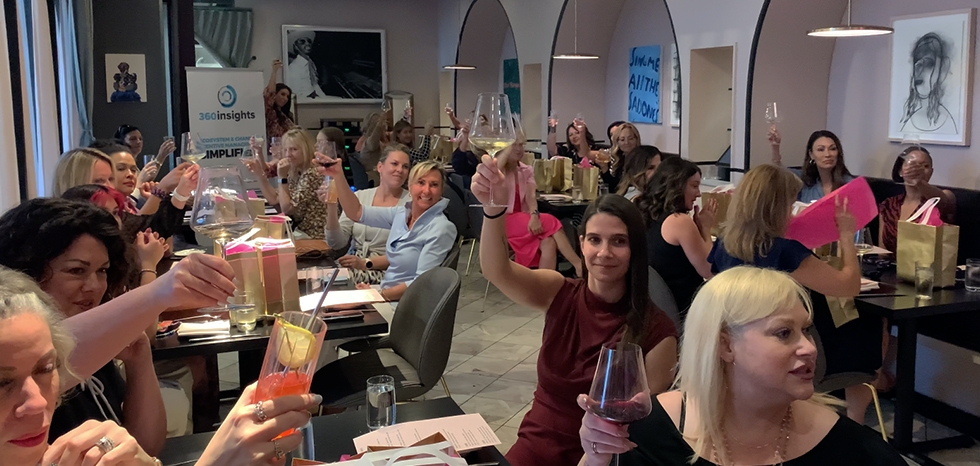 DENVER FEMPIRE DINNER
Women leaders in the channel came together for an engaging evening at PartnerTap's Fempire dinner in Denver, sponsored by 360insights, marking one year of building a powerful Fempire.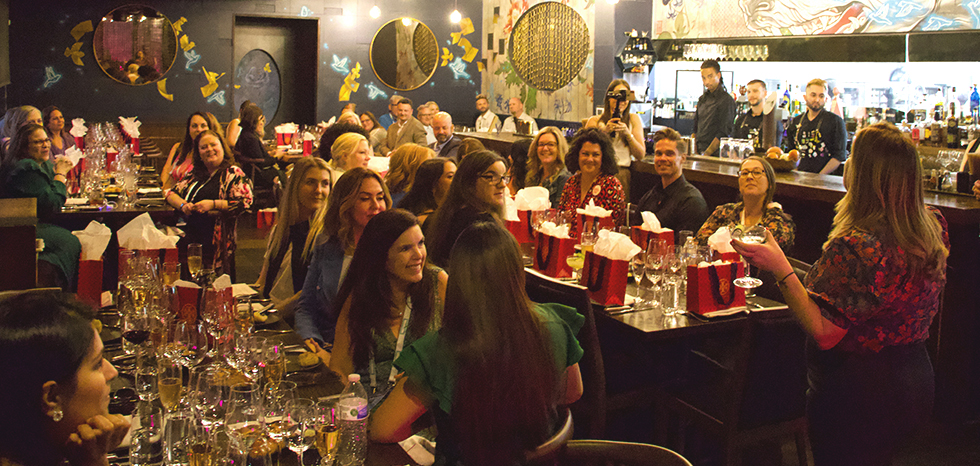 HPE DISCOVER FEMPIRE DINNER
HPE leaders came together with their top channel partners during #Discover2023 for a night of business and Fempire fun in Las Vegas.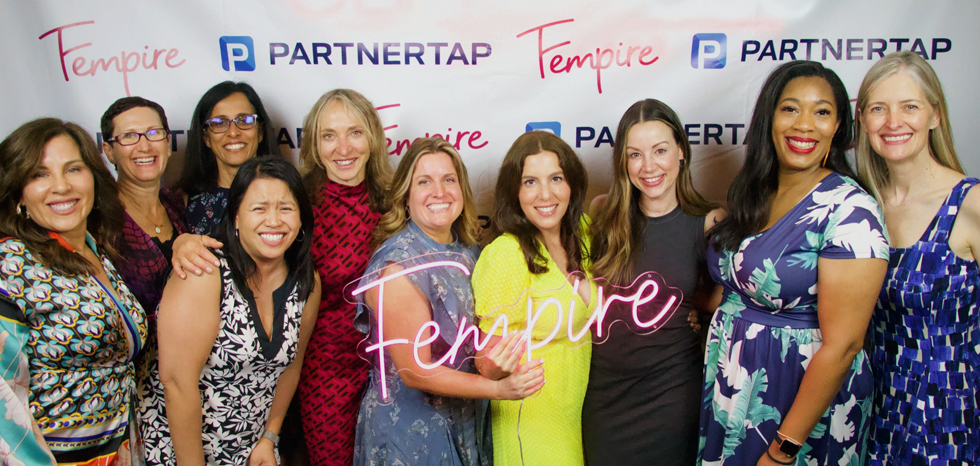 PALM SPRINGS FEMPIRE DINNER
The Women of the Channel 2023 conference attendees showed up in force for an evening of #ChannelAmbition at the Fempire dinner in Palm Springs.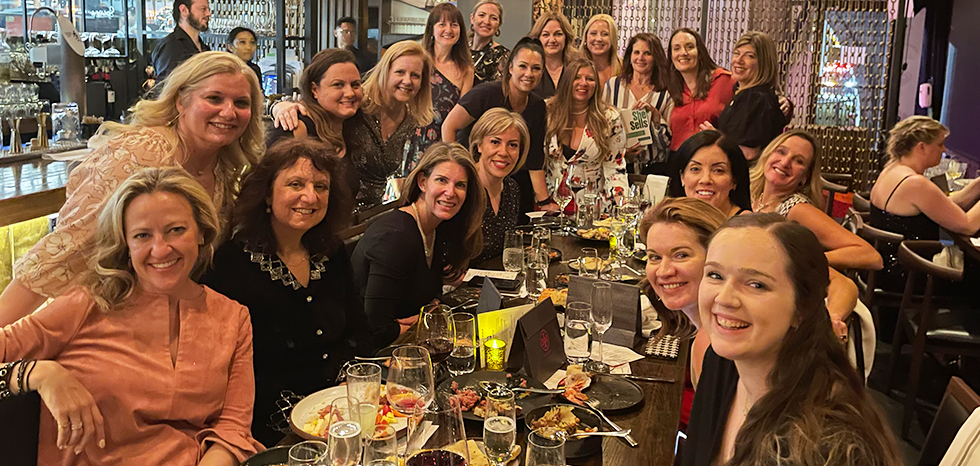 CHANNEL PARTNERS FEMPIRE DINNER
The Fempire Ecosystem took Channel Partners by storm this year, starting off with an amazing dinner and conversations that will turn into new business and dollars.
RSA FEMPIRE DINNER
Security and cloud industry revenue leaders came together during the RSA 2023 conference in San Francisco to relax, laugh, and accelerate growth.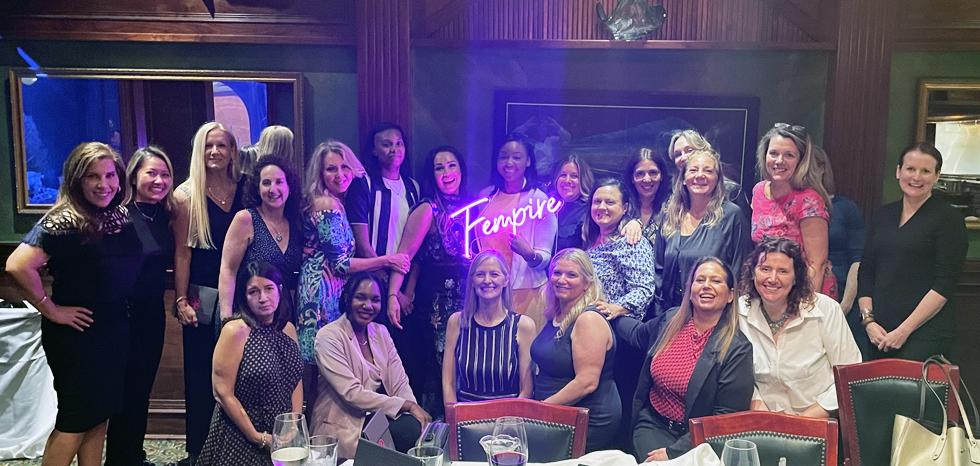 ORLANDO FEMPIRE DINNER
Women executives of the channel came together for dinner the night before Enterprise Connect 2023 in Orlando for a night of business, laughs, and celebrations.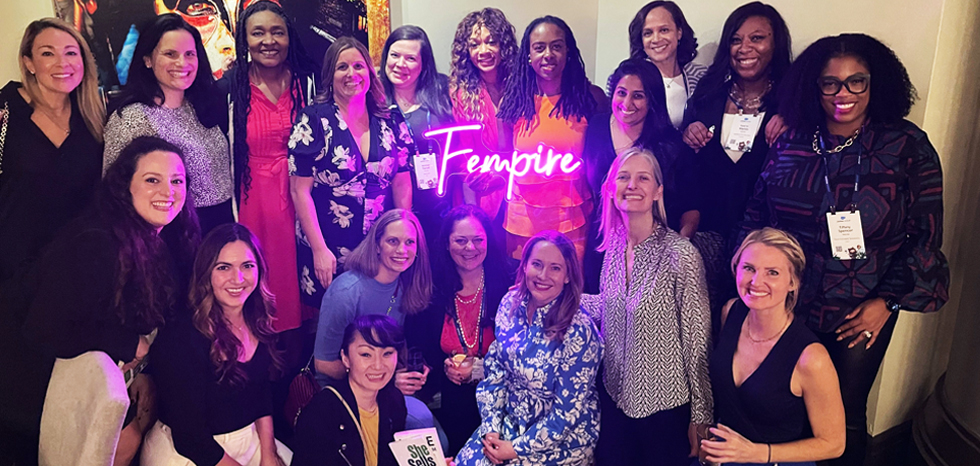 Phoenix FEmpire Dinner
Women CEOs, sales and partnership leaders came together after the Salesforce partner kickoff in Phoenix for an energizing evening of business and fun.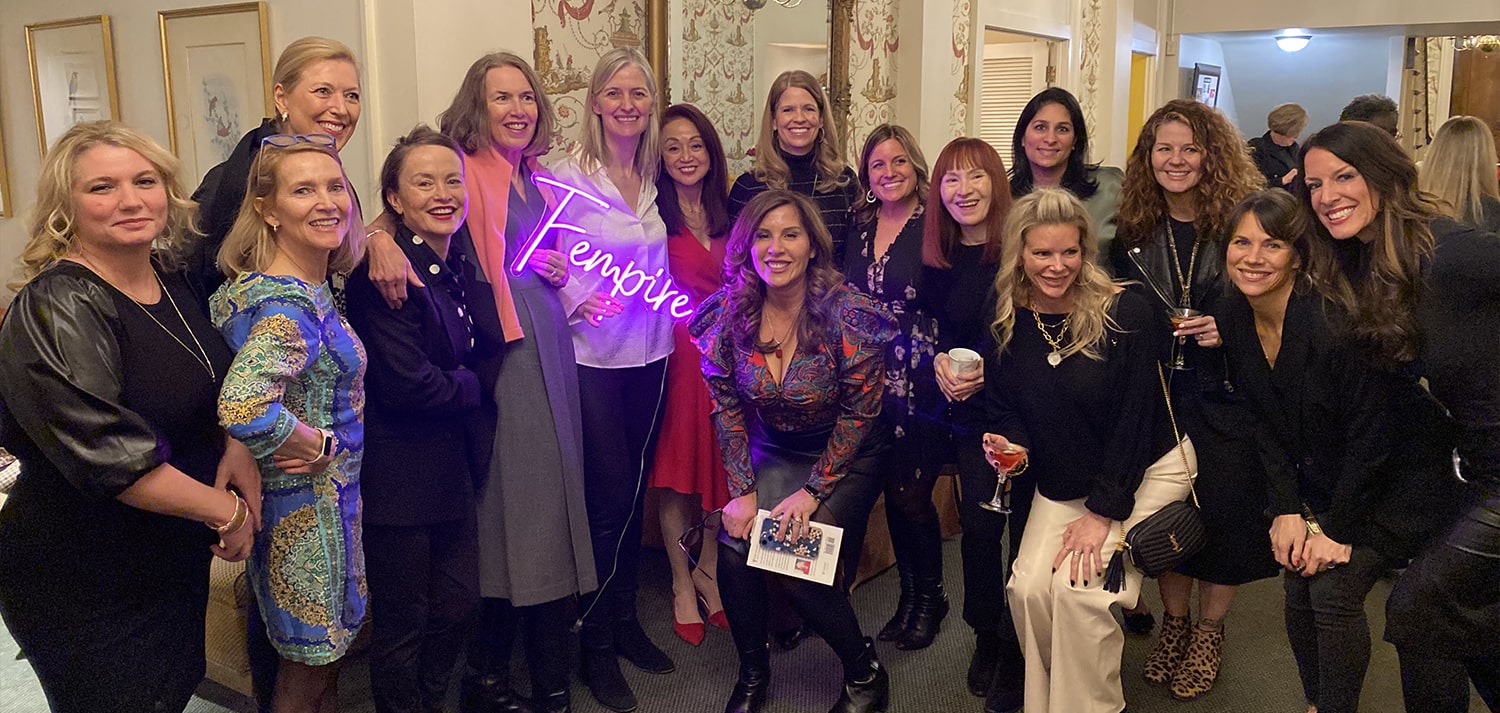 Seattle FEmpire Dinner
100+ ambitious and friendly leaders came together at the Women's University Club to spark new business relationships, board opportunities, and more.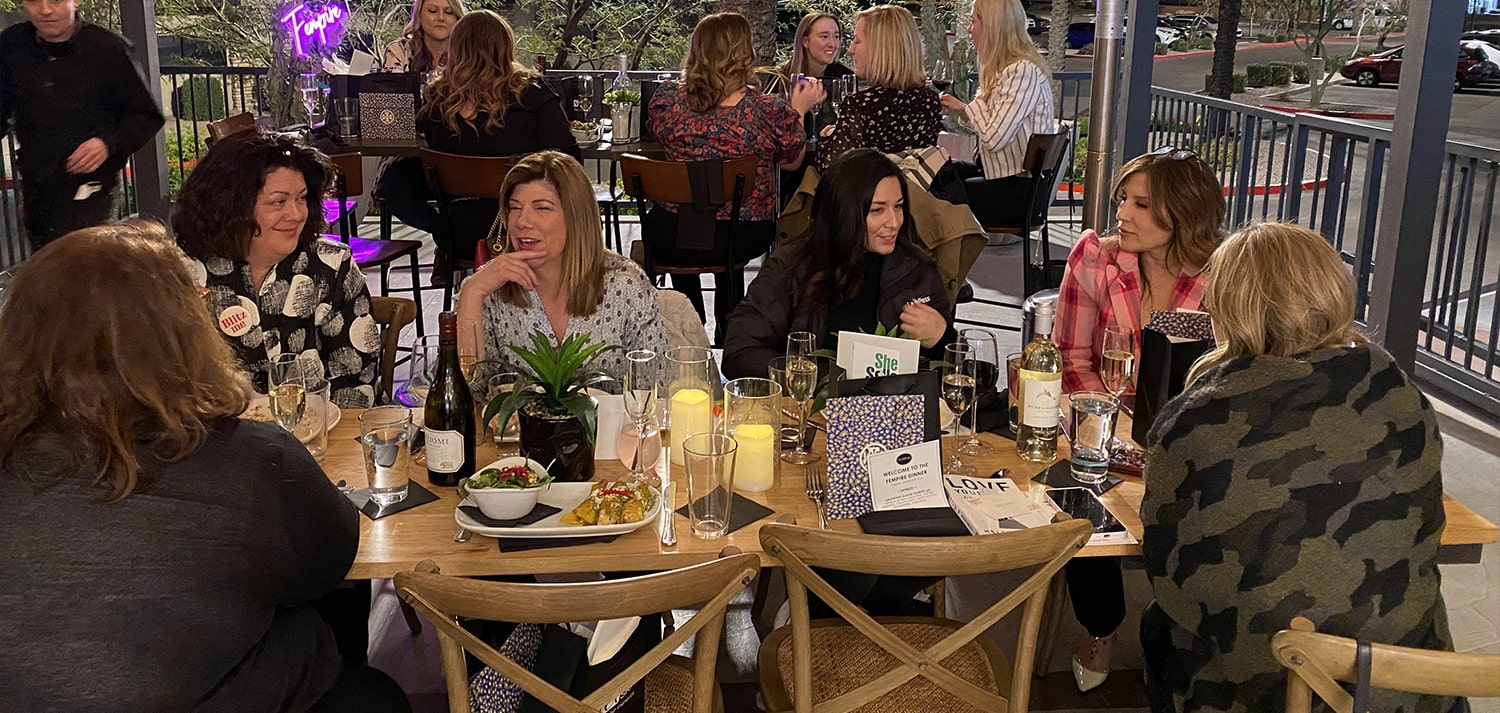 Scottsdale FEmpire Dinner
The Fempire kicked off 2023 with a great showing of channel and revenue leaders from the Southwest, resident snowbirds, and women flying in from all over the country.
New York FEmpire Dinner
Brought together channel leaders at The Blue Dog in NYC for a relaxing evening with high-energy conversations during the Women of the Channel East conference.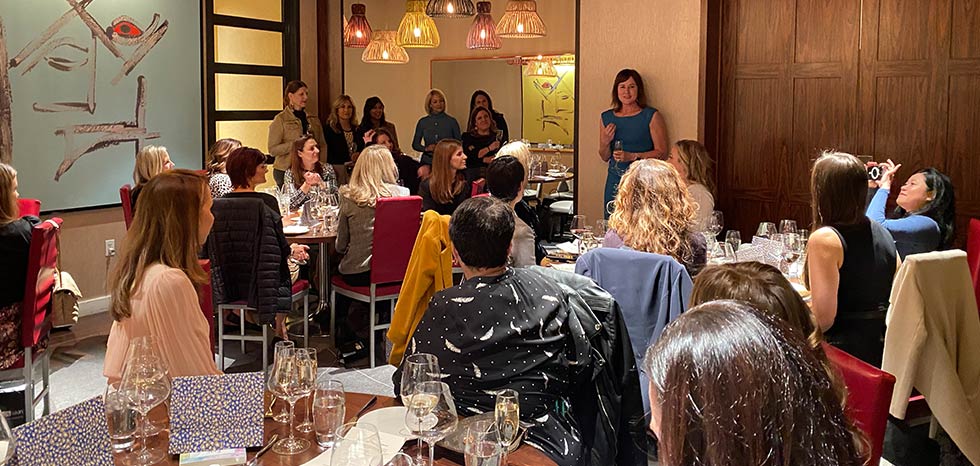 Las Vegas FEmpire Dinner
"Alexa, why am I the only woman at Re:Invent?" Channel leaders bonded the night before AWS Re:Invent and walked into bro-central the next day part of a Fempire army.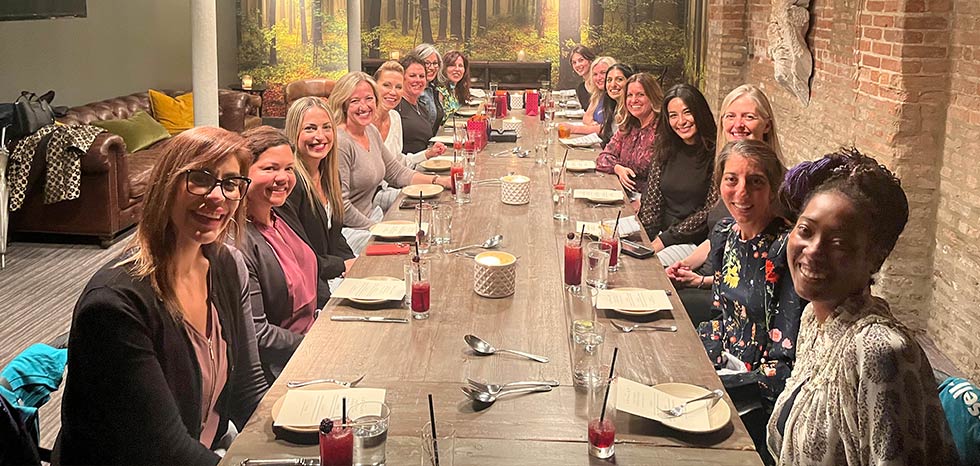 Chicago FEmpire Dinner
Brought together channel leaders from LastPass, CDW, Hitachi and more to broaden and strengthen their local relationships so they can make a bigger national impact – together.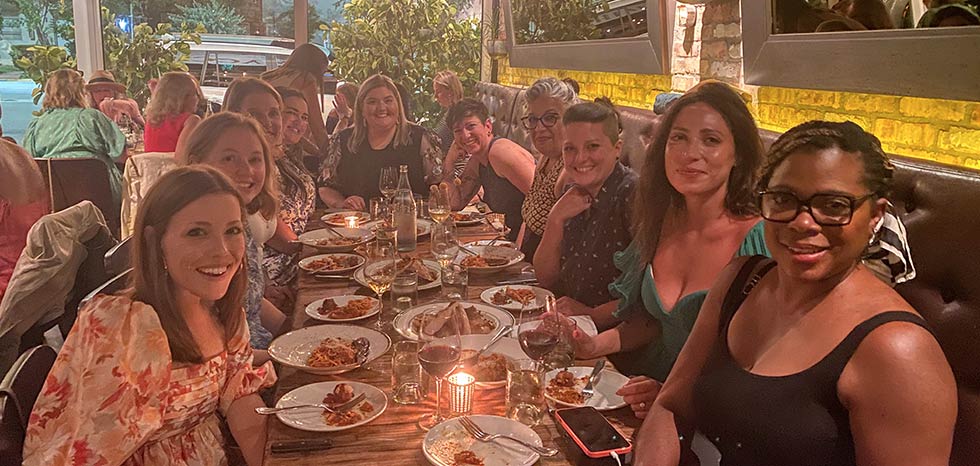 Miami FEmpire Dinner
The inaugural Fempire dinner in Miami created a stir at the next day's conference with the energized conversations started the night before over pasta and wine.
Join the Fempire community
Sign up to hear about future events and join the Fempire movement.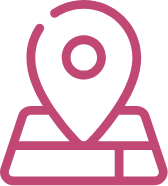 FOLLOW FEMPIRE ECOSYSTEM
We'll let you know when we're coming to your area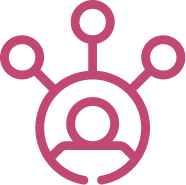 Join the online movement
Follow PartnerTap's CEO and other Fempire leaders on LinkedIn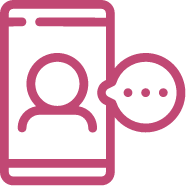 Amplify the conversations
Amplify the success of your Fempire peers with #Fempire